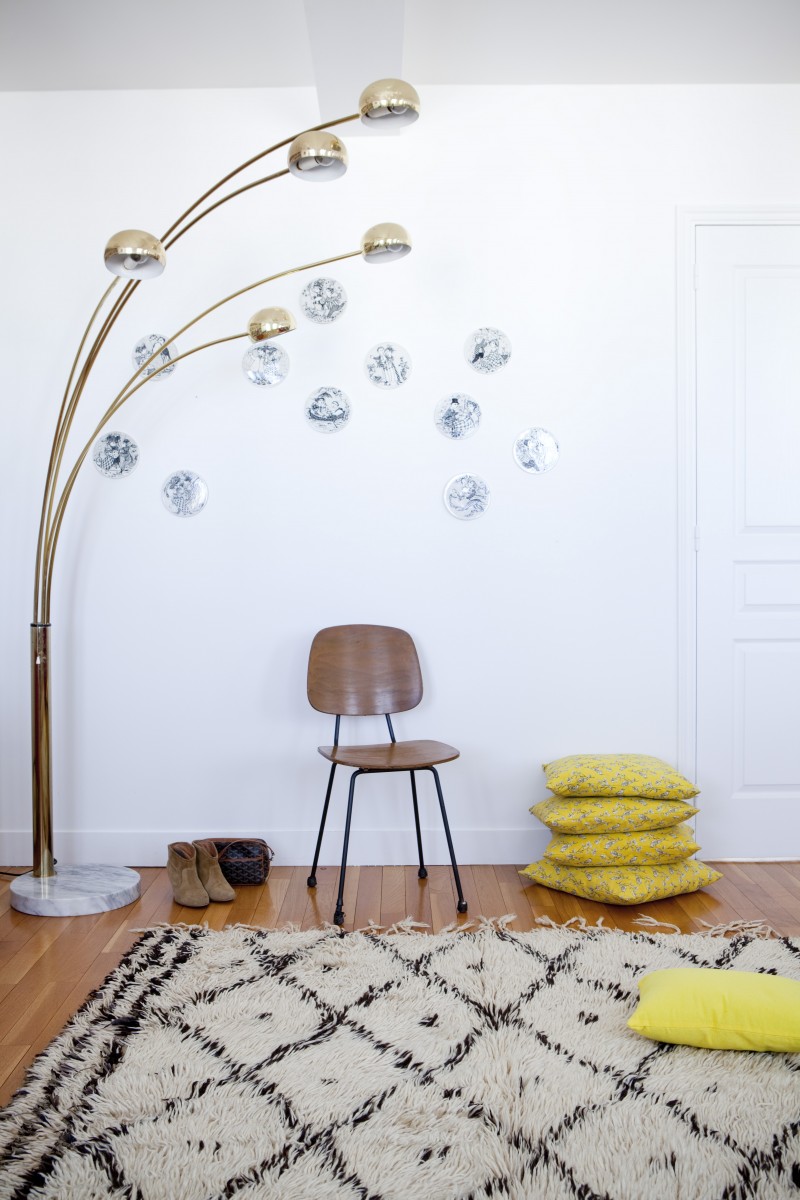 How beautiful are these Moroccan rugs? Last September, when I worked at Blogshop, Patina Rentals, a vintage furniture rental shop in NYC, styled the studio where Blogshop was hosted. They brought over the pretty vintage Moroccan rug pictured below and everyone loved it…
Secret Berere has a huge selection for sale (I love this one, this one and this one), and here are four Etsy shops that have beautiful moroccan rugs for sale:
Bazaar Living (this one is similar to the one used at Blogshop)
Thoughts? Would you buy one for your home? They're a great way to add color and texture to a room. I'd love to put one in our bedroom one day.
(Top 3 images via, bottom 2 by me.)